---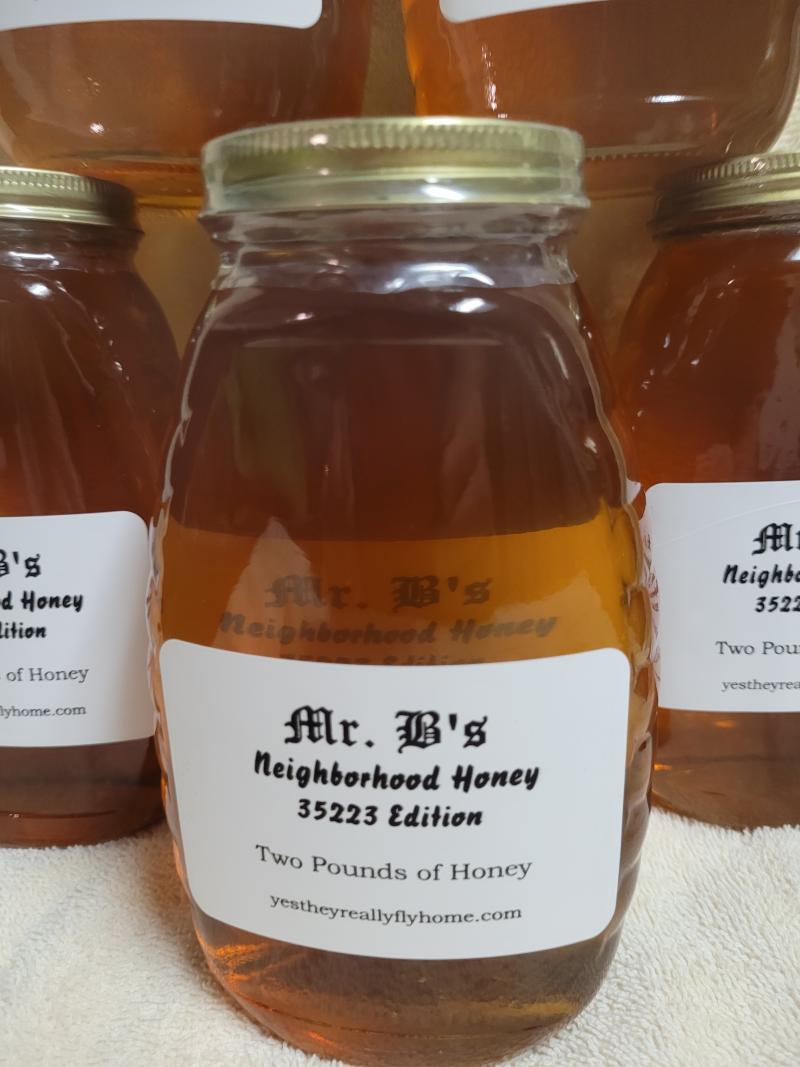 Mr. B's Neighborhood Honey is made in the Nottingham subdivision which is located in the 35223 zip code. If your garden is within a 5 mile radius of our hives, then our bees may have collected nectar from your flowers! I am offering a one pound bottle of honey in a corked Muth jar, honey dipper, and a tube of Mr. B's peppermint lip balm enclosed in a burlap gift bag for $20 (delivered). If you just want the honey, I sell a two pound bottle by itself (no frills) for $28 (delivered).
Only residential addresses in the 35223 or 35213 zips are eligible to place an order. One reason for that is to keep the honey VERY LOCAL . Another reason is to make it easier for me to deliver the order to your home promptly.
To take advantage of this current offer, complete the form at the very bottom of this page and I will deliver your honey to you. If no one is at home, I will leave the honey by the front door ( mail me a check at your earliest convenience or leave the payment at the door for me to collect). I accept cash, Cash App($themanwiththedoves), or Venmo (Butch Glass@MrBshoney ). I will also send an email or text to let you know that it was delivered. I DON'T sell from my house so PLEASE don't come knockin'.
Thanks, Jesse (Butch) Glass, (my Dad ALWAYS called me Mr. B)
Checks can made to Lovebirds, and sent to 4816 Nottingham Lane, 35223
By late Spring, one healthy hive may have 50,000 or more bees! (Only 1 queen, a few hundred males and all the rest are females!)
Honeybees can fly 5 or more miles from the hive at up to 15 mph!
A honeybee will only produce 1/12 of a teaspoon of honey in it's 6 week lifespan! (Only the last 2 weeks of that lifespan are spent gathering).